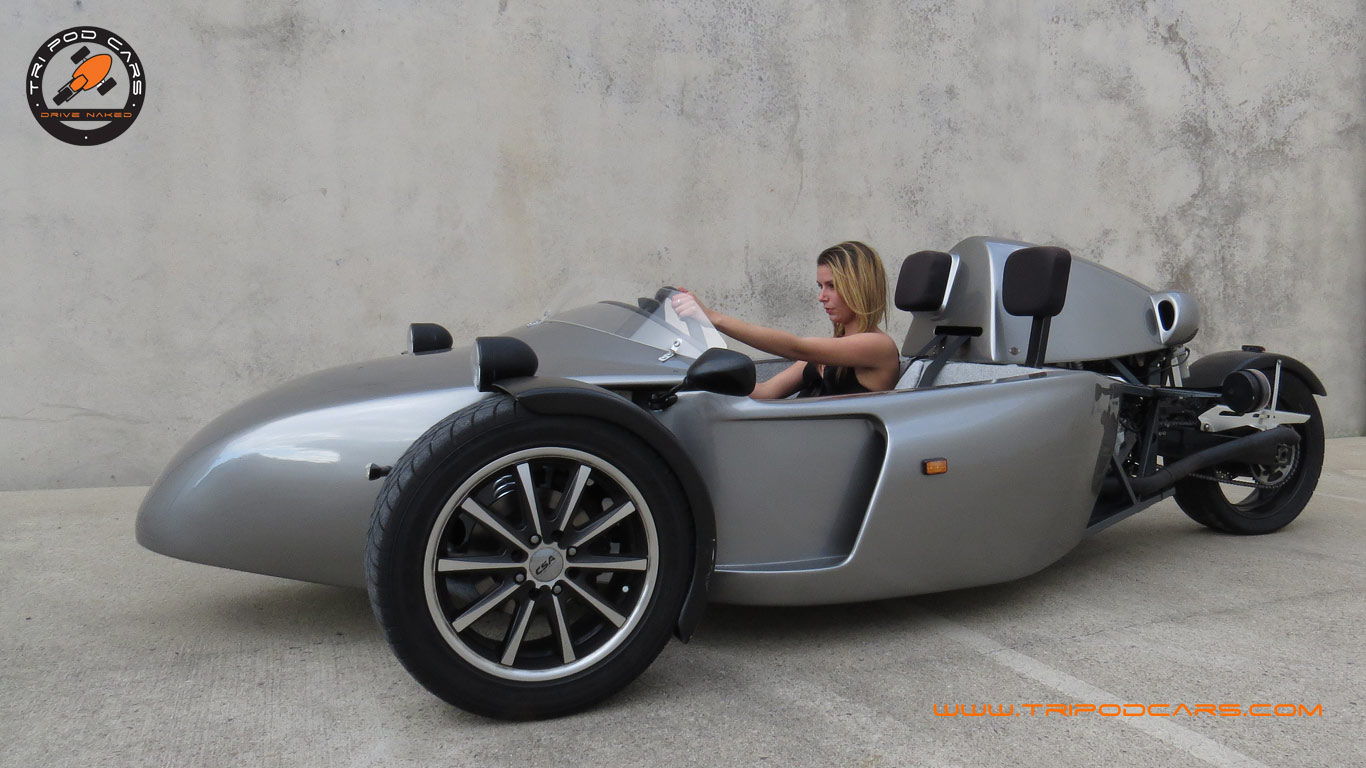 Build your own 400 kg Tripod Car in kit form for under $30K, which is manufactured right here in QLD or buy an imported KTM X-Bow complete for $170,000.
With one person aboard and Honda Blackbird engine, the power to weight ratio of the Tri Pod Car is better than 300 BHP per metric tonne. This compares very favourably with Porsche GT3, Supercharged Lotus Exige, Aston Martin DB9, Nissan GT-R, and comfortably betters well known performance cars such as BMW M3, and most HSV models.
The newer ZX14 and Hayabusa engine designs now offered by Tripod Cars are around 450 BHP per tonne, compared to 373.4 BHP per tonne for KTM-Bow (care of AutoSnout.com).
www.tripodcars.com proud supporter of the AMA.